Number porting process (MNP) for new VIVIFI customers

IMPORTANT :
(1) Check if your number porting status is 

SUBMITTED

. 


(2) Activate your VIVIFI SIM Card





After that, number porting request will be triggered. 
If SIM has already been activated,
Porting request submitted

When will number port take place?

Before 6.30pm on working weekday

11pm to 4am

After 6.30pm Or

During weekends Or

Public Holidays

Next working day between 11pm to 4am
To check your number porting status:
- Log in to your VIVIFI account and click on Manage > Number Porting.
- Status must be "Submitted". Click here for guide on request submission.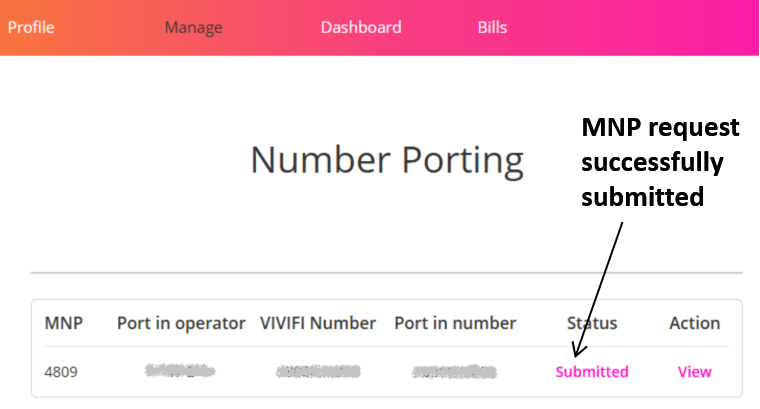 - Number porting will only be triggered if status is "Submitted" AND SIM card has been activated.
- Submitting The Mobile Number Porting (MNP) Request
What to do next:
SIM activation for Singpass sign-up
SIM activation for manual sign-up
Related Articles:
Port-in From Corporate Mobile Plan