Things To Note Before Porting In
There are a few things you should take note of before you port in your mobile number. Click here to find out more.
Indicate your intent to port in your number from another Telco
For new customers, during sign-up, please select the option for port-in and provide information on your port-in number and existing Telco.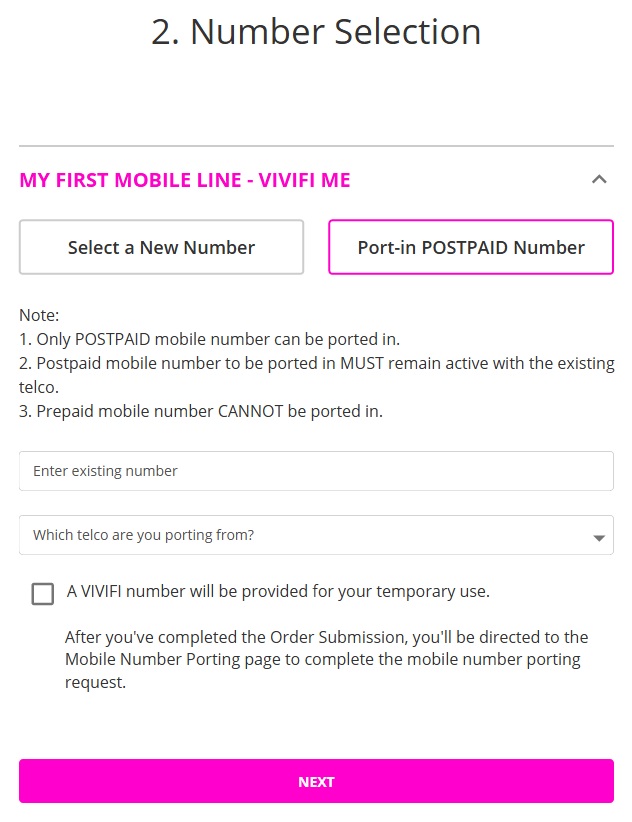 Upon receiving your SIM, if you have signed up for your new VIVIFI plan using Singpass or are an existing VIVIFI Share plan customer adding a new sub line, you will need to activate your SIM online at activate.vivifi.me. If you have signed up without using Singpass, your SIM will be activated within 4 hours of SIM delivery/collection.
For existing VIVIFI customers, please log in to your VIVIFI Account. Select Manage > Number Change.

Click on "View/Edit" button on the same row that shows the number you would like to request for a mobile number port-in.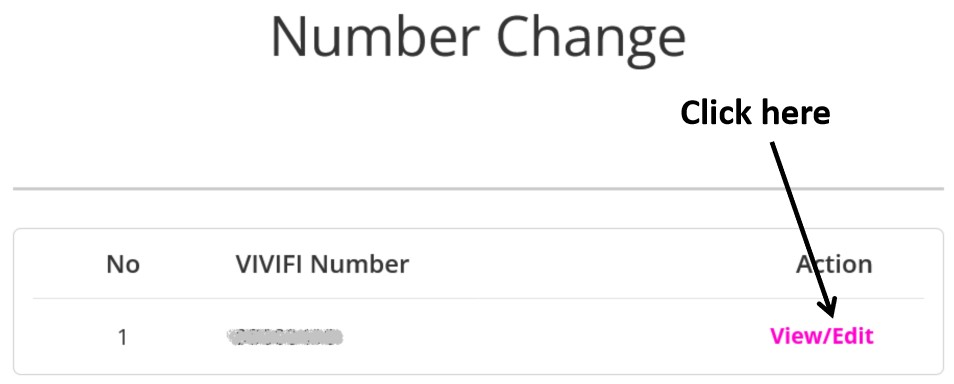 Next, click on Port-in POSTPAID Number, fill up the form and submit.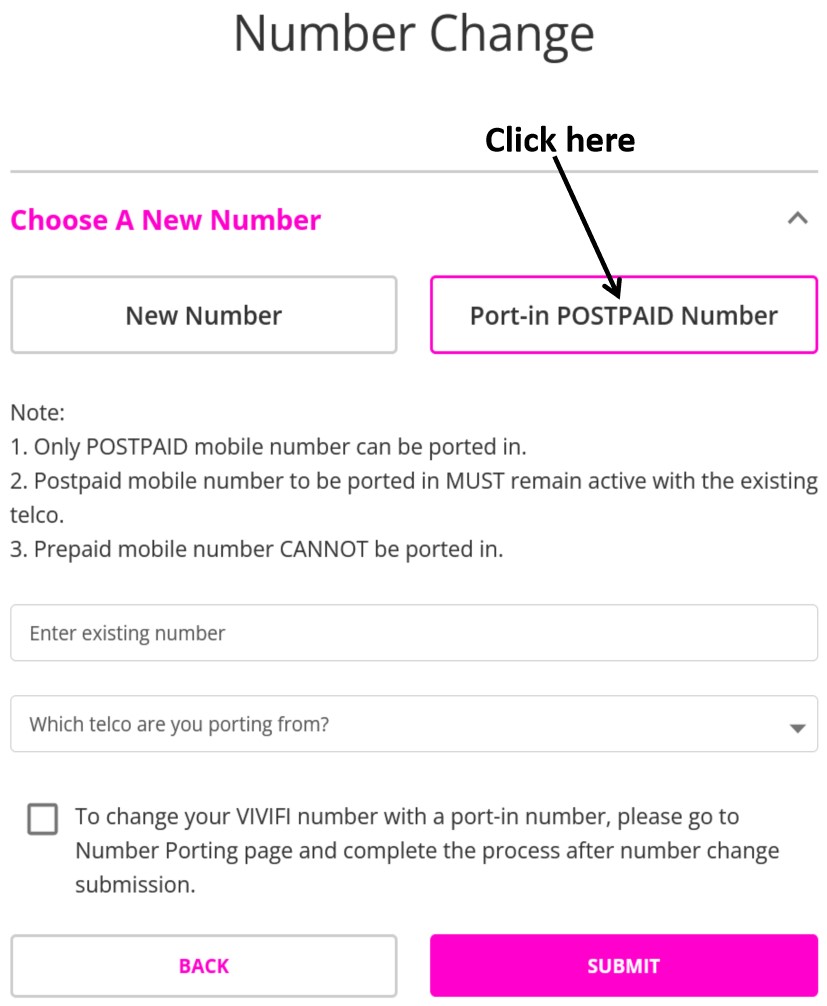 Submit your Mobile Number Porting Request
Porting can take place only after you have submitted the Mobile Number Porting (MNP) request and your new VIVIFI SIM has been activated.
To submit the MNP request, please send an email to help@vivifi.me with the following details.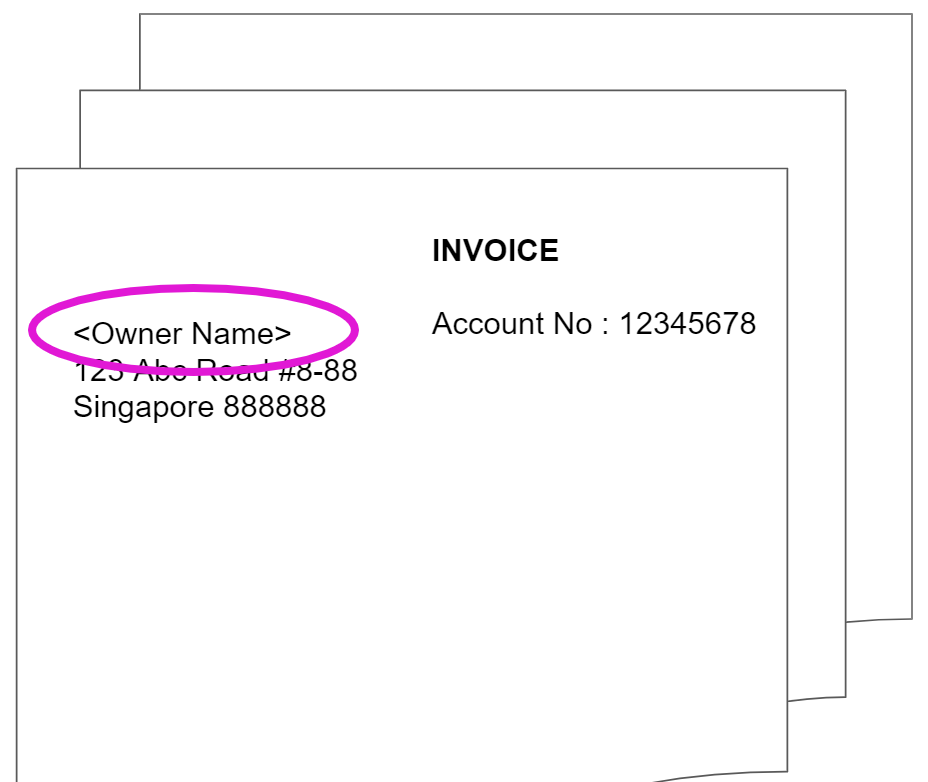 Subject : Corporate Port-in
Order ID : xxxxxx
Name : <Owner Name>
Company : <Company Name>
UEN : <UEN/BRN of company>
Telco : <Existing telco>
Account : <Account Number>
We will get back to you on the schedule for mobile number port-in.
Please note that
Due to scheduling, your mobile number port-in will take 2 to 5 business days.

Port-in is not available during weekends, Public Holidays and eve of Public Holidays.

For port-ins from non-Singtel Corporate Mobile Plan, port-in will happen during 11pm to 4am. During this time, your mobile services may be disrupted.

For port-ins from Singtel Corporate Mobile Plan, port-in will happen during business hours.

Swap out your existing Telco's SIM card when there is no mobile signal.

Insert your VIVIFI SIM Card.

Reboot your mobile phone.

Select Singtel(Postpaid), if there is a prompt on your device.