Things To Note Before Porting In
There are a few things you should take note of before you port in your mobile number. Click here to find out more.
If you are porting in your Corporate Mobile Plan, please refer to this guide.
Steps for Mobile Number Porting (Existing Customers)
1. Log in to your VIVIFI Account.
2. Select Manage > Number Change.

3. Click on the "View/Edit" button on the same row that shows the number you would like to request for a mobile number port-in.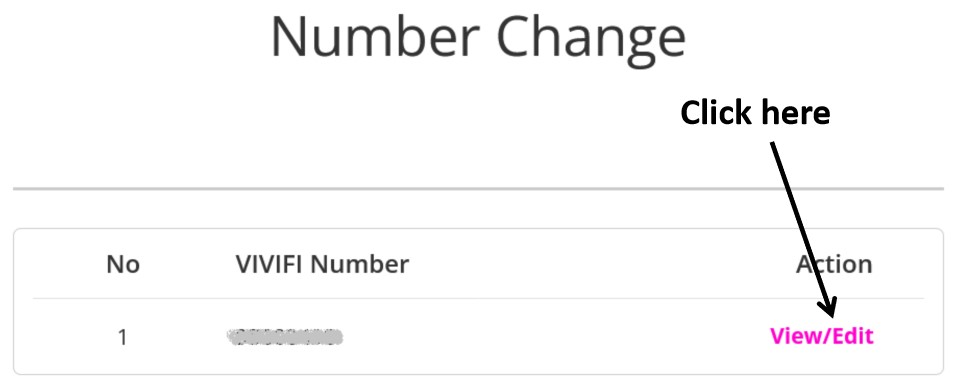 3. Next, click on Port-in POSTPAID Number, fill up the form and submit.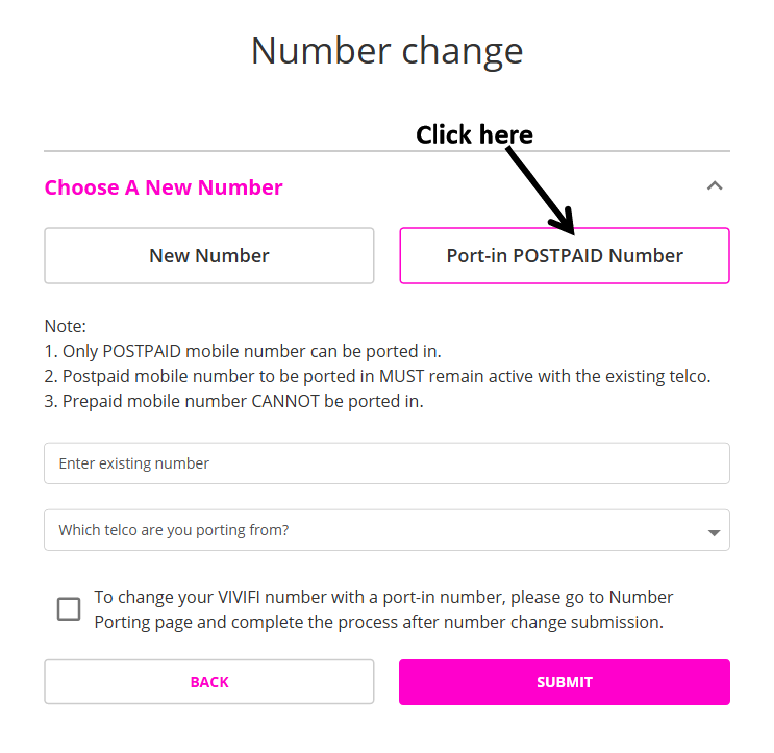 4. Select if you would like to receive the OTP via email (registered email for that VIVIFI account) or SMS. Click on "Next".

5. Next, enter the OTP received, verify and then submit.

5. Submit your Mobile Number Porting (MNP) request by selecting Manage > Number Porting. Click on "View" to proceed with the MNP request submission. Please note that porting will only be triggered after you have successfully submitted the MNP request. Click here for guide on submitting the MNP request.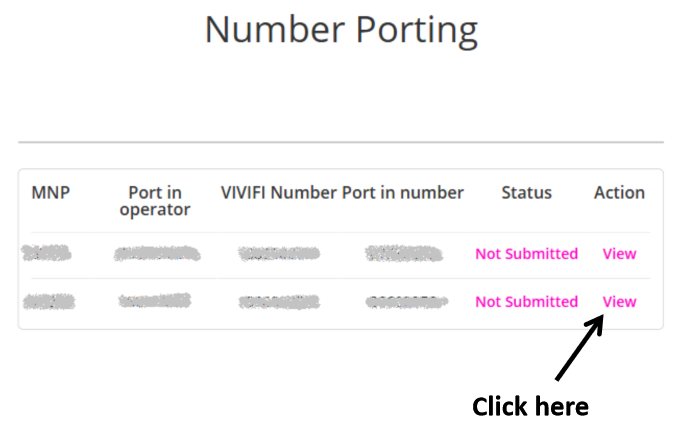 6. When the SIM card issued by your existing Telco no longer receives any mobile signal, your mobile port-in is completed. It may take 1 to 2 working days for porting to be completed if you have submitted your Mobile Number Porting request correctly and there is no rejection from your existing Telco.
Click here for other frequently asked questions on Mobile Number Porting.