If you are signing up using Singpass Myinfo, your SIM will only be activated after you have submitted the SIM activation request. Please refer to this guide for SIM activation.
If you have opted for manual sign-up "Home Delivery" option, your new VIVIFI SIM will be automatically activated within 4 hours of SIM delivery.
If you have opted for manual sign-up "Postal Mail" option, send the SIM activation request to VIVIFI. SIM card will be activated within 4 hours after you have been contacted by VIVIFI staff. Refer to the email or scan the QR on the envelope from VIVIFI for details on SIM activation.
If your SIM has been activated, upon inserting the SIM into your device, you may be prompted to select the SIM service. Please select "Singtel (Postpaid)" and click "OK" to start using VIVIFI service.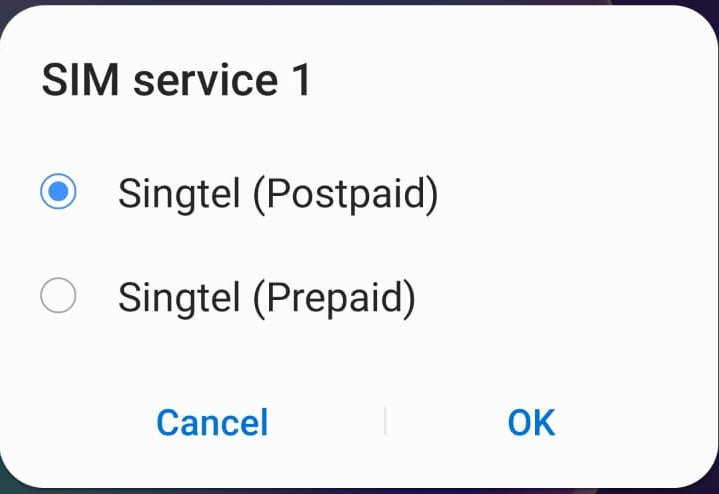 You may contact VIVIFI at help@vivifi.me if your SIM is still not getting any signal after 4 hours.
If you are porting in your mobile number, please note that the temporary VIVIFI number will be activated first. This temporary number will become invalid once your number has been ported in successfully from the other Telco. Click here for more info on mobile number porting.