You may view the balance entitlements by selecting Dashboard > Local Usage.

You will first see the total balance entitlements. If you have purchased any VIVIFI Boosters, the Booster entitlements will also be added to the bundled monthly entitlement of VIVIFI Plus plan.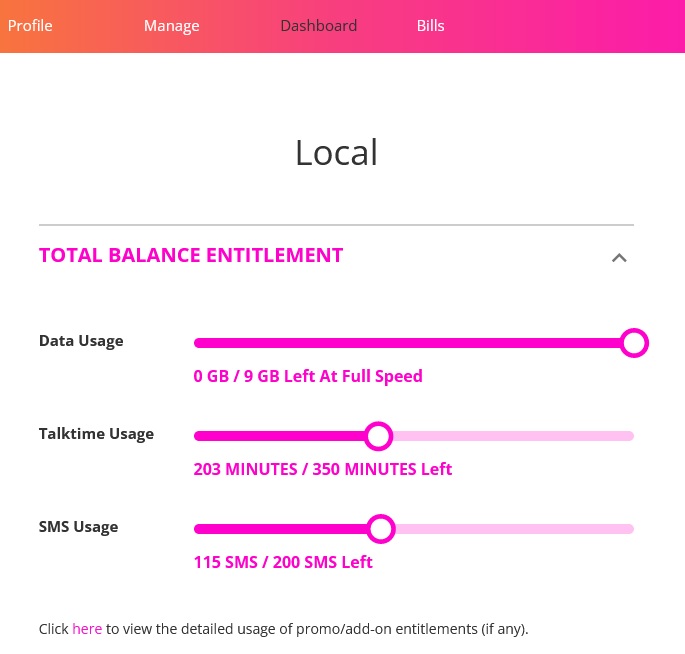 You can then click to see the detailed usage of the entitlements, including promo entitlements (if any) and VIVIFI Boosters (if any).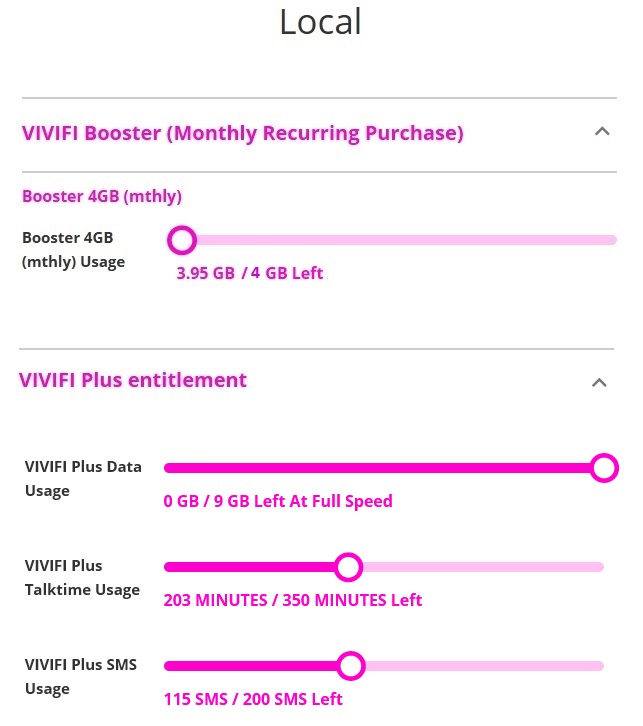 If you have incurred Pay-Per-Use charges for exceeding your entitled Talktime/SMS or making IDD call/ sending Global SMS from Singapore to another country, the charges will also be displayed under Local Usage Dashboard.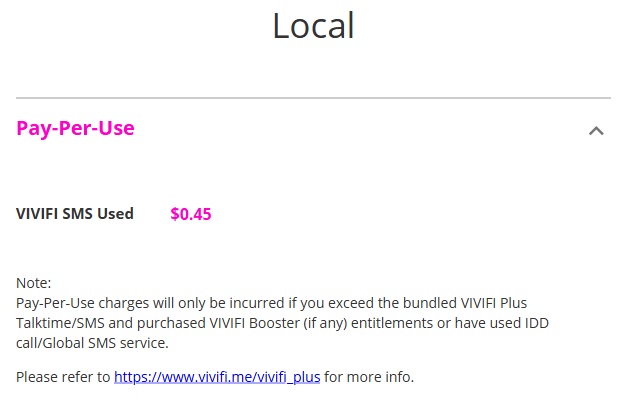 You may click on the arrow on the right to expand/collapse each section.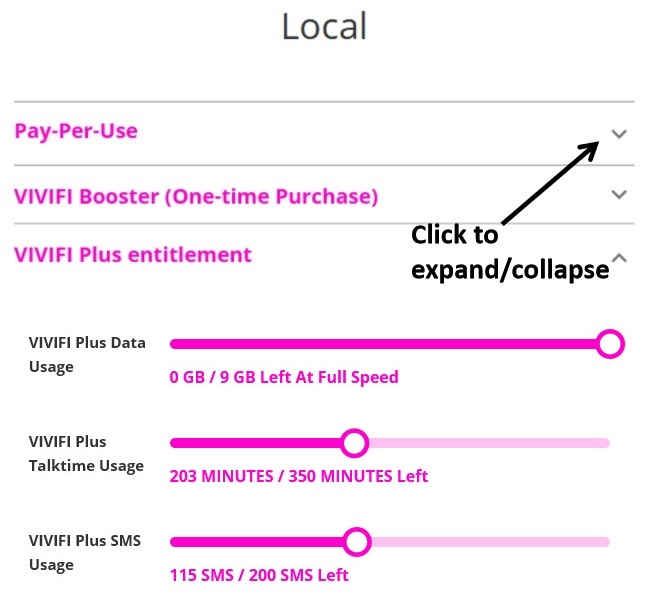 Related Articles