Step 1 - Log in to VIVIFI portal
Log in to your vivifi.me account.

Enter your email address and password and click on "Log In".

Step 2 - Select VIVIFI Booster
Click on Manage.

Select "VIVIFI Booster".

Step 3 - Select mobile number
If you have more than one mobile line under your account (for VIVIFI Share plan subscribers), select the mobile line that you would like to purchase the Booster for by clicking on the "View/Edit" button in the corresponding row.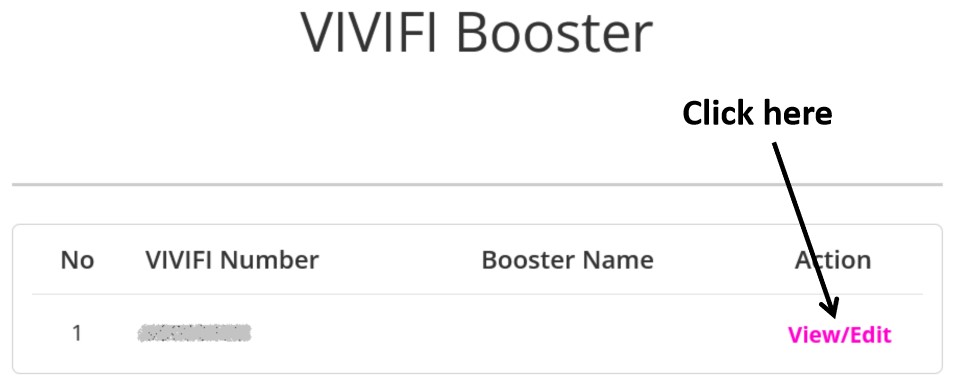 Step 4 - Purchase the Booster
Select the Booster option that you would like to purchase. Please note that the available Booster options will vary for different plans.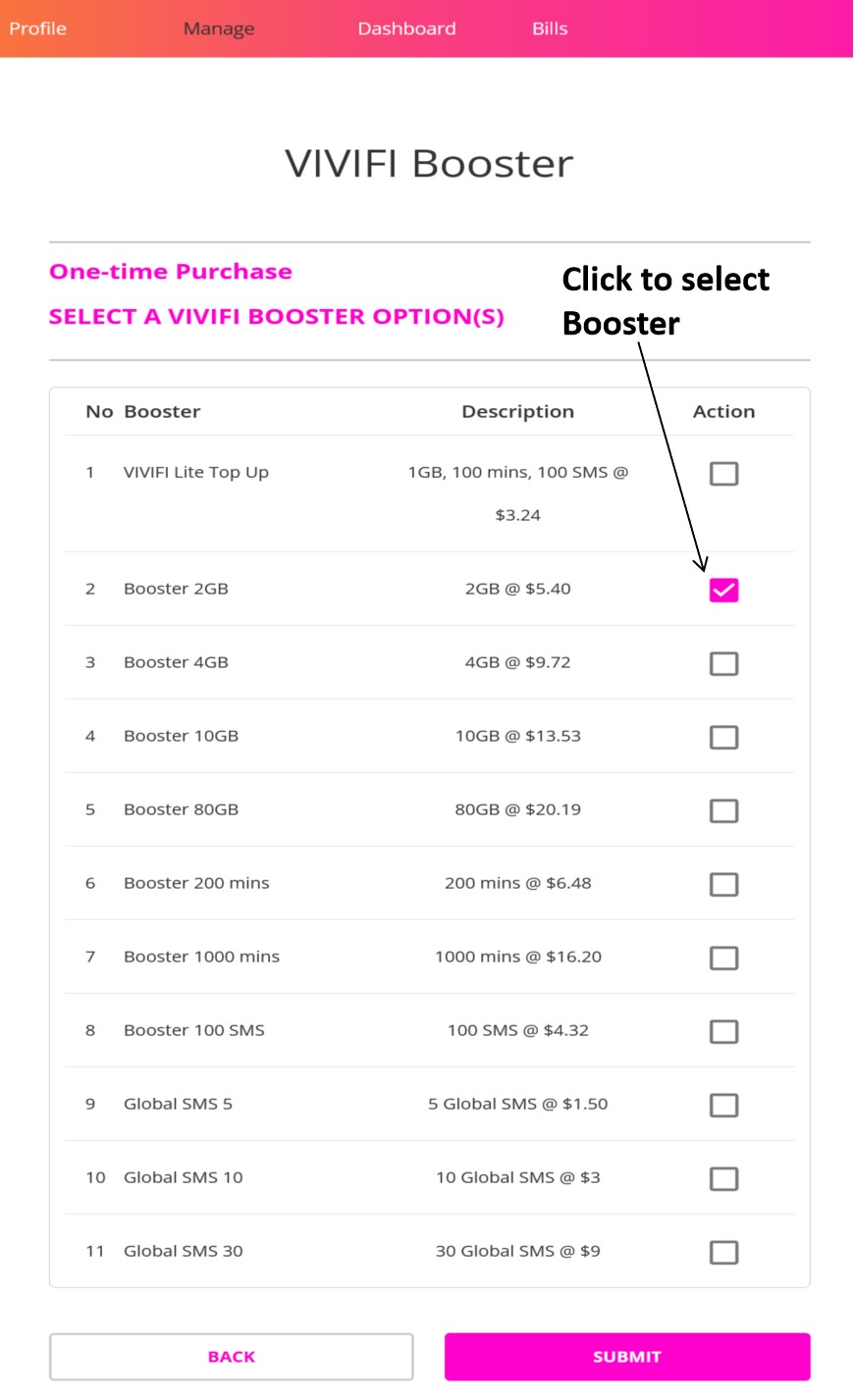 Click on "Submit" button.

Select if you would like to receive the OTP via email (registered email for that VIVIFI account) or SMS. Click on "Activate Now".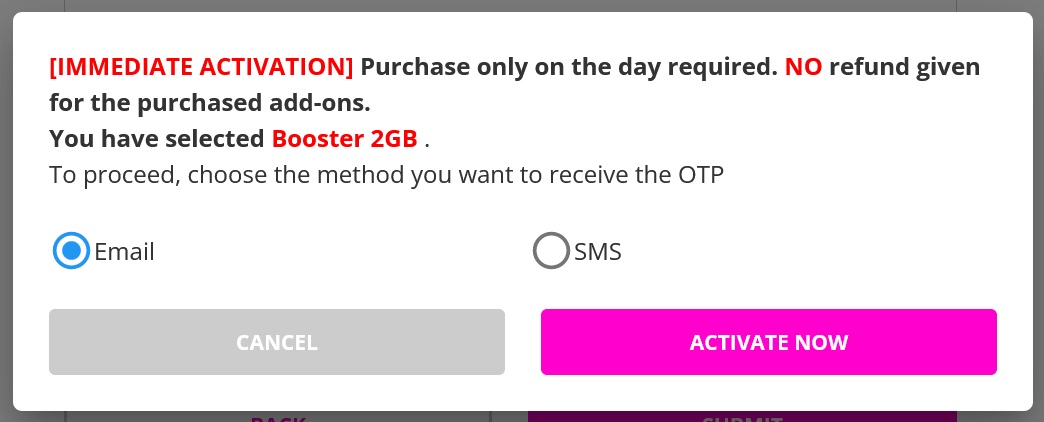 Enter the OTP received and click on "Verify" to make the purchase.

If the purchase is successful, you will see the notification and the purchased Booster will also be listed in the table.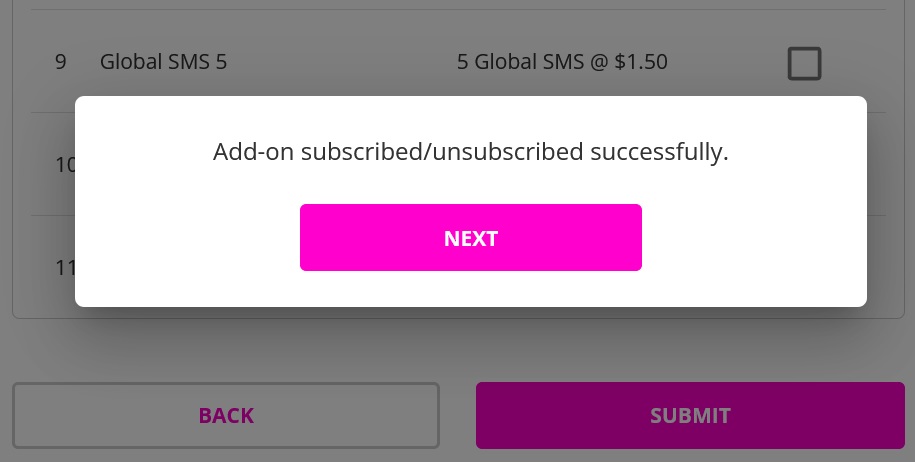 Step 5 - Check Dashboard
After submitting the purchase request of each Booster, you are advised to check the dashboard by clicking on Dashboard > Local Usage to confirm if purchase is successful.