Existing VIVIFI customers can check eligibility for CIS plans by logging in to VIVIFI account.
After logging in, click on Profile > CIS Eligibility Check

You may check your eligibility using either your company email address or Singpass.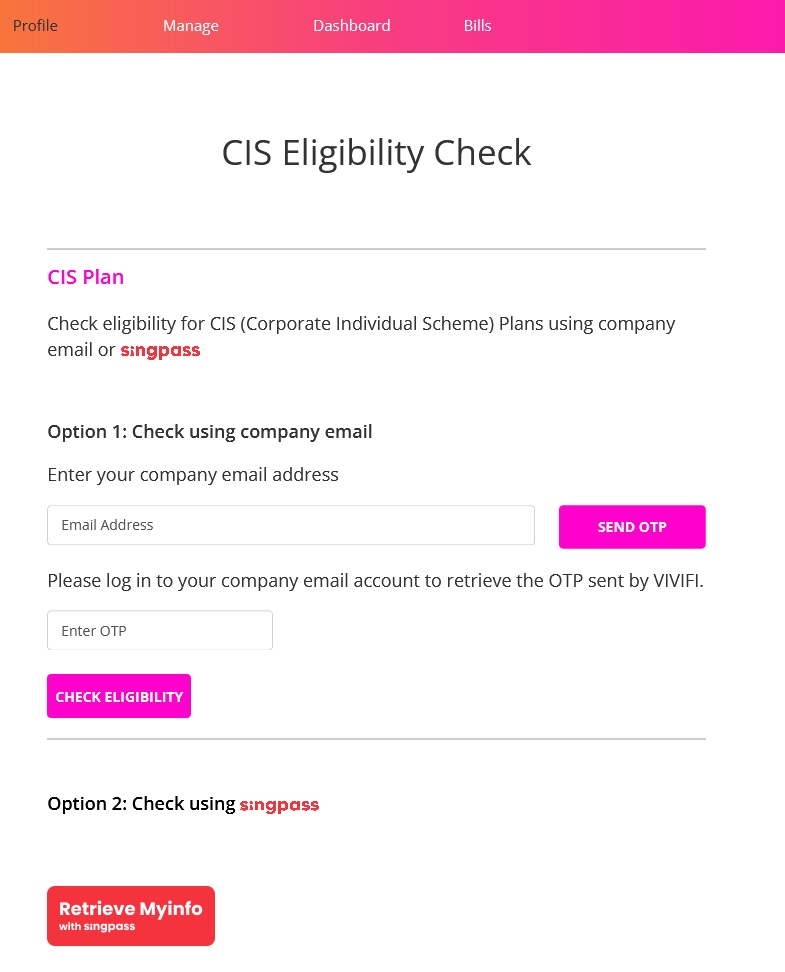 Email: Enter your company email address and click on "Send OTP". Log in to that email account to retrieve the OTP sent by VIVIFI. Enter the OTP and click on "Check Eligibility".
Singpass: Click on "Retrieve Myinfo with singpass". You will be directed to Singpass login page. Please note that you will need to use your own Singpass account
If you are eligible, please check with your company's HR for VIVIFI CIS promo code for CIS perks/ discounts.
Eligible customers may opt to purchase a new CIS plan. Or existing Consumer plan customers may request to convert to CIS plan by contacting VIVIFI at help@vivifi.me.

Click here for more info on plan change.
Related Pages
VIVIFI 50 - CIS plan @ $18.07/mth (non contract)