When will you receive your First Bill?
Your first bill will be ready in the middle of the next month from the day your SIM Card is activated. You will receive an SMS notification when the bill is ready. Please login to your VIVIFI account to view/download the Bill.
Please note that if you had previously opt for Delivery, a $12.00 delivery fee had been deducted during sign up.
Billing Cycle
Our billing cycle is from first to the end of the month.
Your First Bill
Your first bill will look bigger, as it consists of the following.
1. Pro-rated monthly subscription fee of the month that you have activated your SIM Card.
2. Currently month's monthly subscription fee.
For example:
You have collected and activated the SIM as at 04th Nov.
1. Your monthly subscription fee is pro-rated for the month of November.
2. December subscription fee will be a full month.
Payment
Monthly payment will be automatically deducted from the debit/credit card used to register your mobile plan during Sign Up.
The Due (deduction) Date is shown in your latest bill.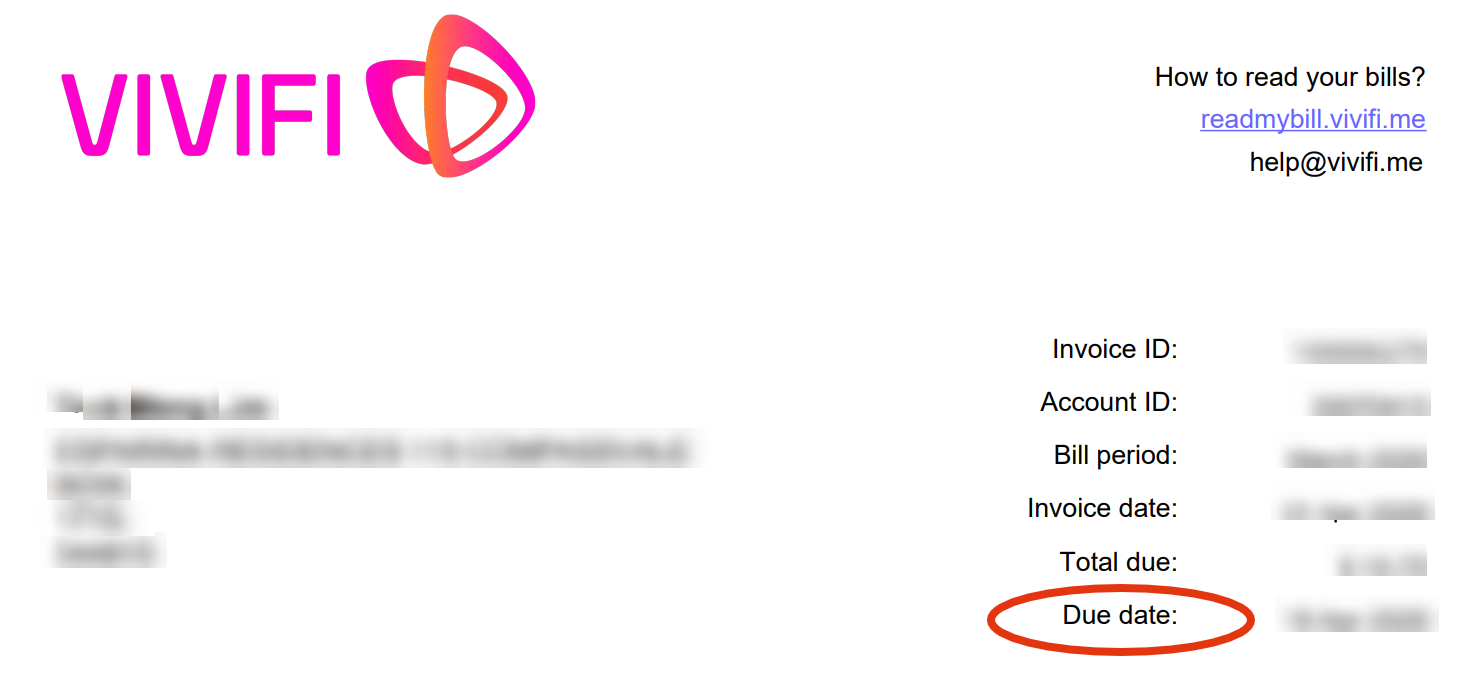 Change of Debit/Credit Card Information
You can change your debit/credit card.
Please log in to VIVIFI portal, click on Profile and scroll to Card Information section. You will find the option to change your card.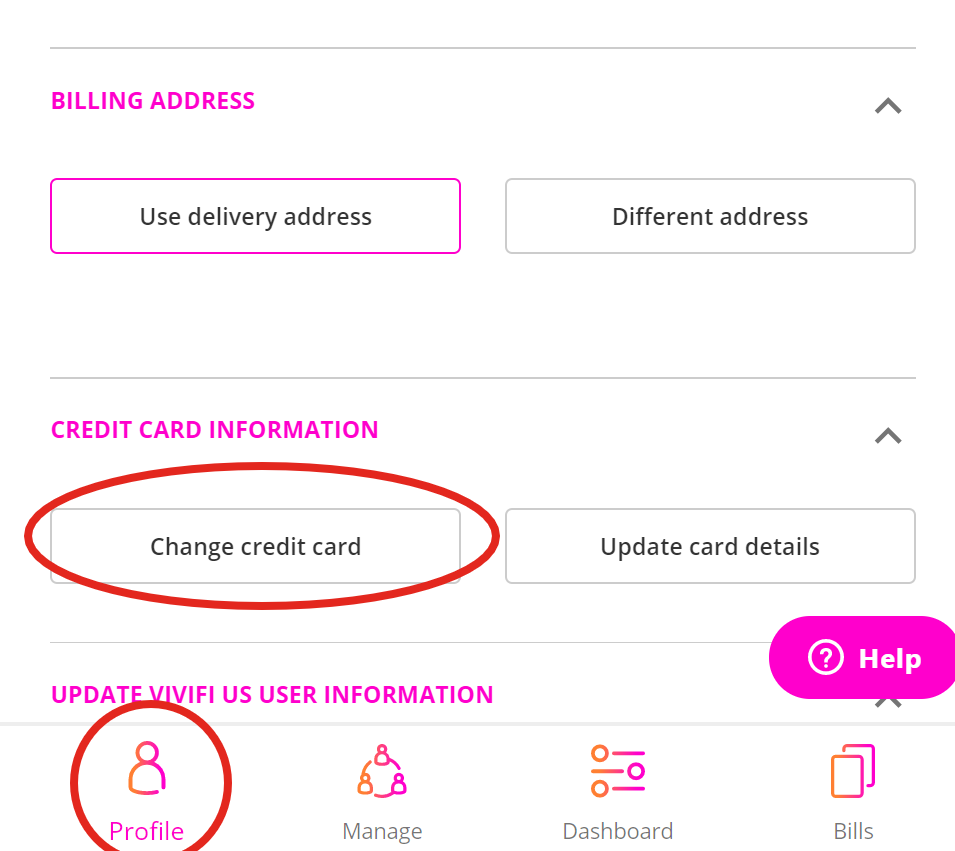 Download / View your Bill
You can download / view your bill. Log in to VIVIFI portal, Click on Bill.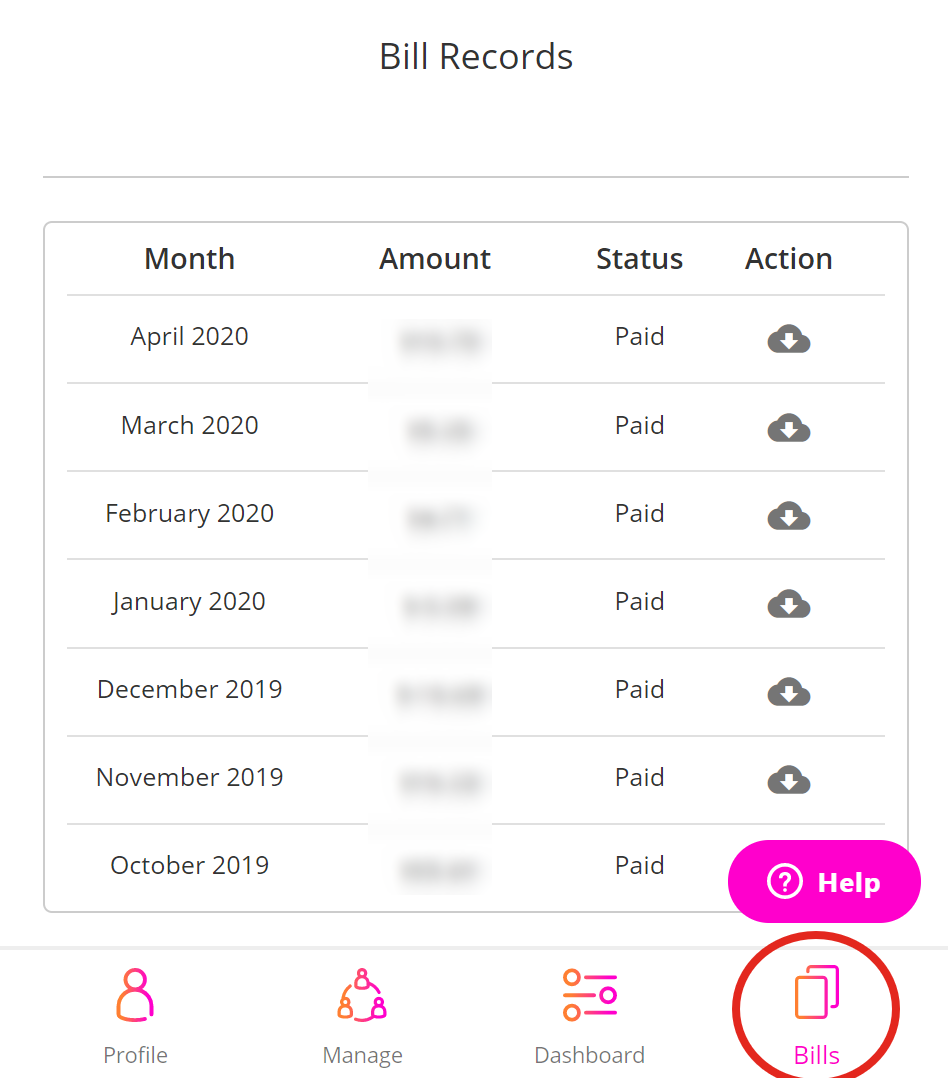 Welcome onboard!
Thank you for your support!
Previous ---> Step 5 - Start using your VIVIFI SIM Card