Step 1 - Register for an account
https://family.vivifi.me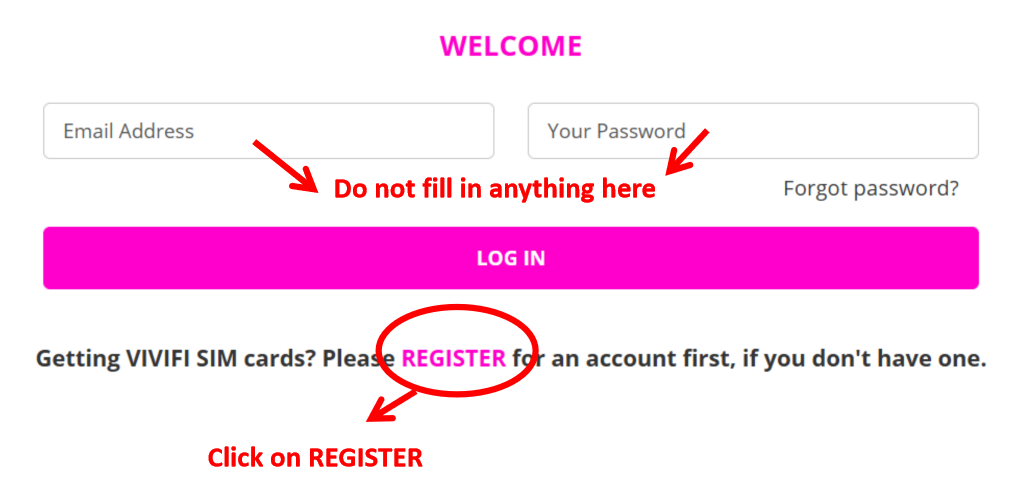 Step 2 - Fill up your Particulars
Enter your name as in your ID document, email address and password. Click on "Register Now" after you have finished filling in the details.
Please kindly enter the full email address, for example: yourname@gmail.com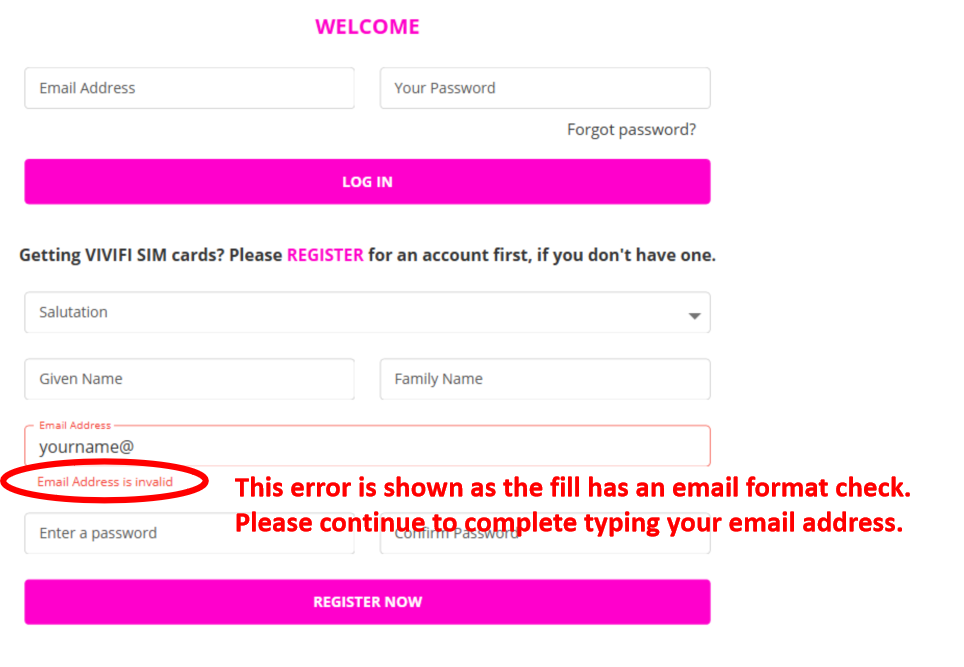 Step 3 - Email Confirmation Message
An email confirmation message will be sent to your email address.
Did not receive the Email confirmation message?
Please check your JUNK, or All MAILS.
Email confirmation link has expired!
Click the link labelled "here" to have a new email confirmation resent to your email.

Step 4 - Email Confirmation Message Received
Please verify the email that you have received in order to activate the account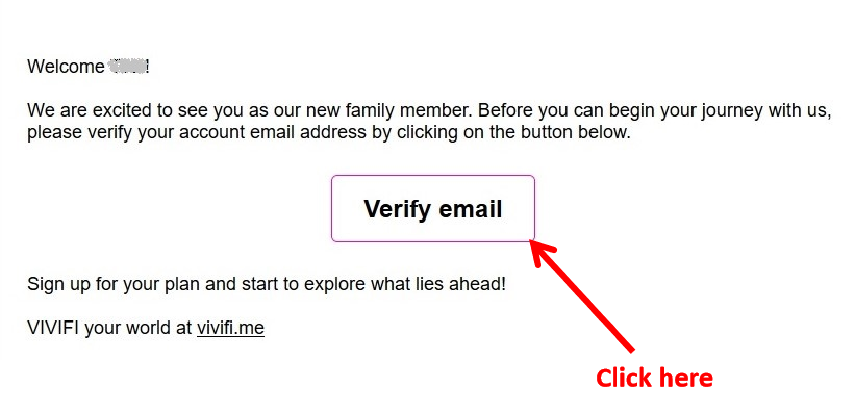 Step 5 - Email Verification Completed
Welcome! Proceed to purchase a VIVIFI plan to complete your VIVIFI Journey!
Guide to purchase VIVIFI Share plan.
Guide to purchase VIVIFI Plus plan.